Library and Media Center Vision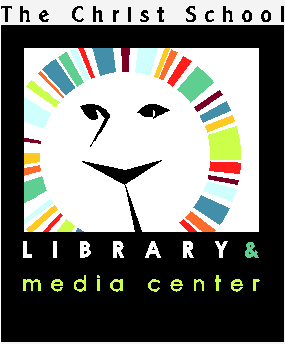 Supporting the mission of The Christ School, the Library and Media Center is intended to be a centerpiece of The Christ's School's academic program. Since literacy includes but also exceeds books, it is our goal to provide all the members of our school community access to information in a wide variety of formats including print, audiovisual and electronic, and to provide a physical environment for the achievement of this goal. The Media Center is a place where The Christ School community can go for information, resources and recommendations. The center assists students, staff and parents in becoming independent, effective researchers of information, and teaches the skills necessary to strengthen and support every area of the curriculum.
Library and Media Center Mission Statement
The Christ School Media Center mission is to provide a comfortable and stimulating environment where students learn to read for pleasure, read for information, and develop the literacy skills that prepare them to be leaders and life-long learners.
About the Library and Media Center
Technology which supports research and Accelerated Reader
Wireless access
21st century learning tools
Smart Board with video projection
Story-telling area
Reading lounge
10,812 volumes
Opens at 

7:30 a.m.

 and closes at

4:00 p.m.
What is Accelerated Reader (AR)
AR is a computer program that helps teachers manage and monitor students' independent reading practice.  Your child can pick a book at his/her own level and reads it at his/her own pace.  When finished, your child takes a short quiz on the computer.  (Passing the quiz is an indication that your child understood what was read.) AR gives both student and teacher feedback based on the quiz results, which the teacher then uses to help your child set goals and direct ongoing reading practice.
Students are tested twice per year to determine their current reading level and suggested challenge level through the STAR reading test.  The Christ School Library Media Center books are labeled on the book spine with reading levels to help students choose books at an appropriate reading level.
Students are also encouraged to seek out books based on their personal interests. While the particular book they check out may not be in their reading level for the moment,  the enjoyment and learning a student can soak up from a personally-chosen, interesting book can't be measured.
What is AR Bookfinder?
AR BookFinder is an online tool that allows parents and students to search AR books online. Book searches can be done by author, readability level, point value, and topic.  www.arbookfind.com
ORANGE COUNTY LIBRARY SYSTEM
The public library has many valuable resources that are available to Orange County Library card holders.  The Virtual Library includes many online databases such as World Book Kids.  The Downloadable Media section includes thousands of e-books that can be downloaded to various electronic devices. www.ocls.info