5 Dangers of Social Media to Discuss with Your Child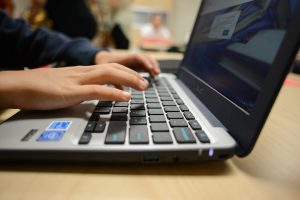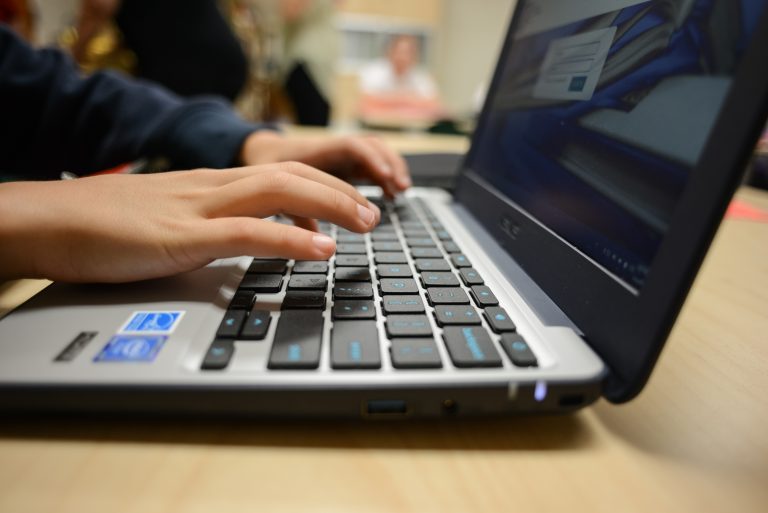 The Christ School recently hosted an educational event for our parents that began with a screening of the movie, Connect – Real Help for Parenting Kids in a Social Media World, followed by an informative discussion and Q&A with Jim West, Licensed Mental Health Counselor, who works primarily with children, adolescents and young adults. A lot of great information was shared at this informative event. Here are some tips to assist parents in helping their child(ren) navigate social media.
5 Dangers of Social Media to Discuss with Your Child
By Jim West  MA, LMHC, NCC President, Author, Counselor, Coach, Mentor
jim@totallifecounseling.com
STRANGER DANGER
Children find it hard to determine strangers in person, and it's more difficult to tell online. Emphasize to your children not to associate with strangers on apps they use and discuss that people on social media aren't truly always who they say they are.
Parents need to be up to date with the apps their children are using and with what each app does.
Monitor your children's usage of the internet to make sure they're associating with true real-life friends.
OVER REVEALING INFORMATION
How much children reveal about themselves online is a topic to be addressed. Make sure your child isn't sharing things such: location, address, email, etc. on apps in which individuals are able to track their movements.
Examine the dangers of disclosing too much information on the internet, discussing that it gives materials to strangers with dangerous intentions.
Allow your child to be a part of the social media platforms at the acceptable age the apps require.
BACKGROUND OF POSTING PHOTOS
Children need to know what they post may have risks. Photos aren't an exception. It is crucial children aren't sending photos except if they're 100% sure it's the friend they're communicating with.
Photos contain EXIF data- details about the camera where you took the photo, so the receiver can see where the photo was taken. If you have a younger child discuss the concept that photos have location information, which a stranger could use to find them.
If the parents have younger children it's preferred to regulate the use of photos on social media or set parental controls on the social media platforms they're using.
POWER OF SOCIAL MEDIA
Children must fully grasp that what is posted on social media could have long-term effects and what they say or post may be a joke, but in the future can be seen by colleges and employers.
CYBERBULLYING
Make a list of rules for using social media and discuss with your children and put them next to the computer. Include a list of questions such as: "Would this hurt their feelings? How would I feel if I received this message? Is this threatening in any way?"
Talk to your children about bullying and apply this concept of not following friends who gossip or tease others.