Philosophy
The Christ School coaches and student-athletes project an image of gracious competitors who embrace challenge, enjoy the process, win with humility, handle defeat with dignity, advocate for their sport, and are positive role models who give the glory to God. The Christ School believes that participation in sports is an important part of your child's education. It is the goal of The Christ School to teach our athletes quality competition and sportsmanship that they will display and enjoy for a lifetime. God's Word says that competition is the fellowship of our brothers and sisters. Let us compete with this spirit and run the race for Him.
Mission
The Christ School Athletic Department exists to support the school's overall mission by providing a Christ-centered competitive outlet for students that develops character, integrity, leadership, and other life skills needed to become Christ-like leaders.
Team Sports
The Christ School offers many different sports. Teams participate in Volleyball, Cross Country, Soccer, Flag Football, Basketball and Track and Field.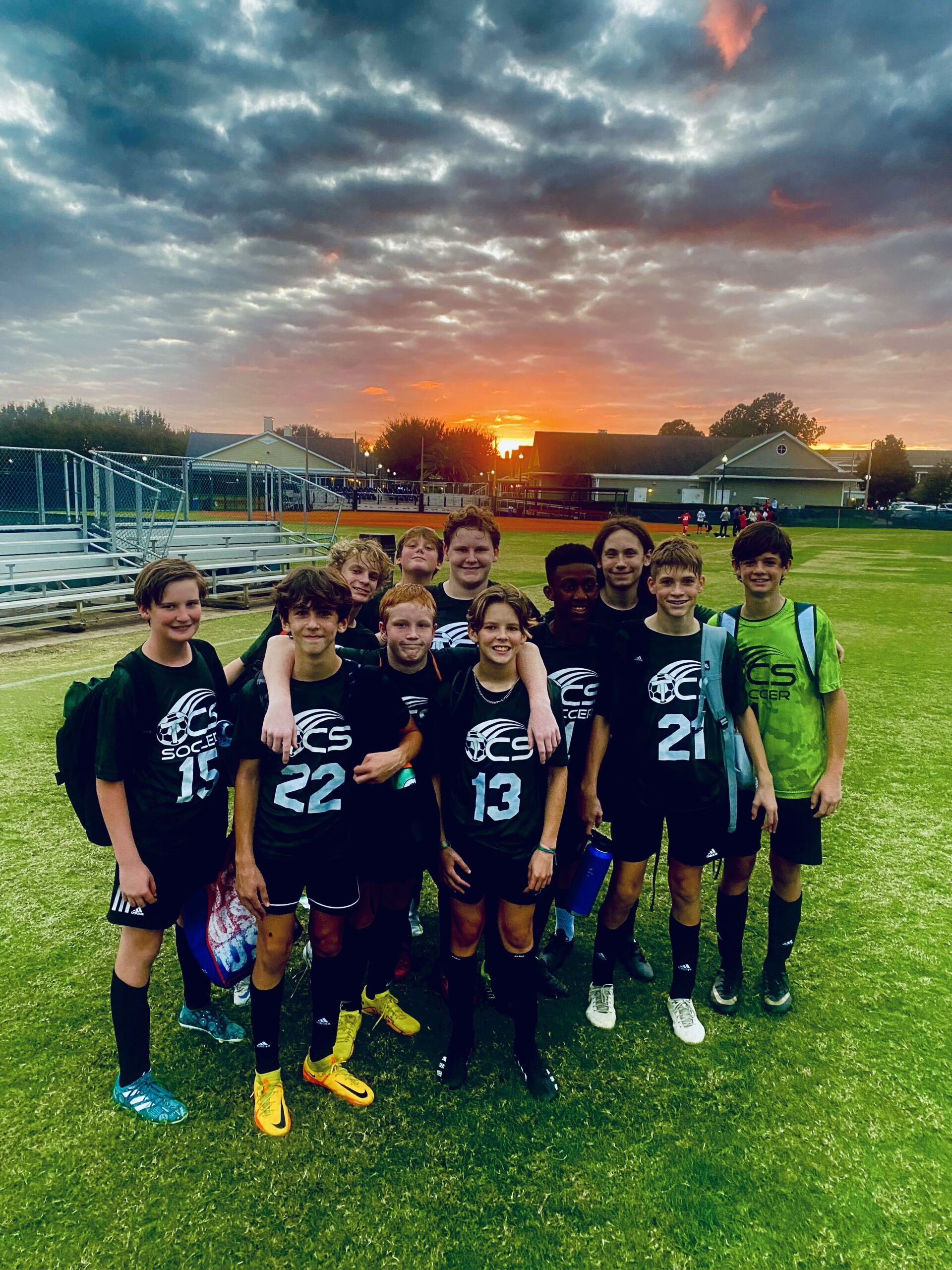 Athletic Conference and League
The Christ School is a member of

FHSAA – Florida High School Athletic Association
The Citrus League – Middle School
Coach Selection
Coaches are the heart of our teams. We have head coaches for each of our six sports offerings. Coaches are required to be fingerprinted with a background check for the safety of our athletes. If you would like to be a volunteer coach, please contact Gina Wiborg. This is always a prayerful decision.
Play Time
• Play time at the 7/8th grade level is decided by the coach and athletic director based on skills and behavior.

• Play time at the 5/6th grade is in some teams decided by league rules and when not determined by league rules is at the coach's discretion.

• Play time will be affected by attitude both on and off the field or court.

• Players will be benched for improper attitude.
The Christ School Athletic Participation Policy
Team Uniforms
Uniforms will be issued by the Athletic Director with assistance from the coaches. The athlete is responsible for his/her uniform. If he/she loses the uniform he/she will be responsible for the replacement cost of the uniform. All uniforms must be turned in within one week of the season's final game. Please return the uniform washed in a bag marked with your athlete's name. Uniforms may be returned to The Christ School office.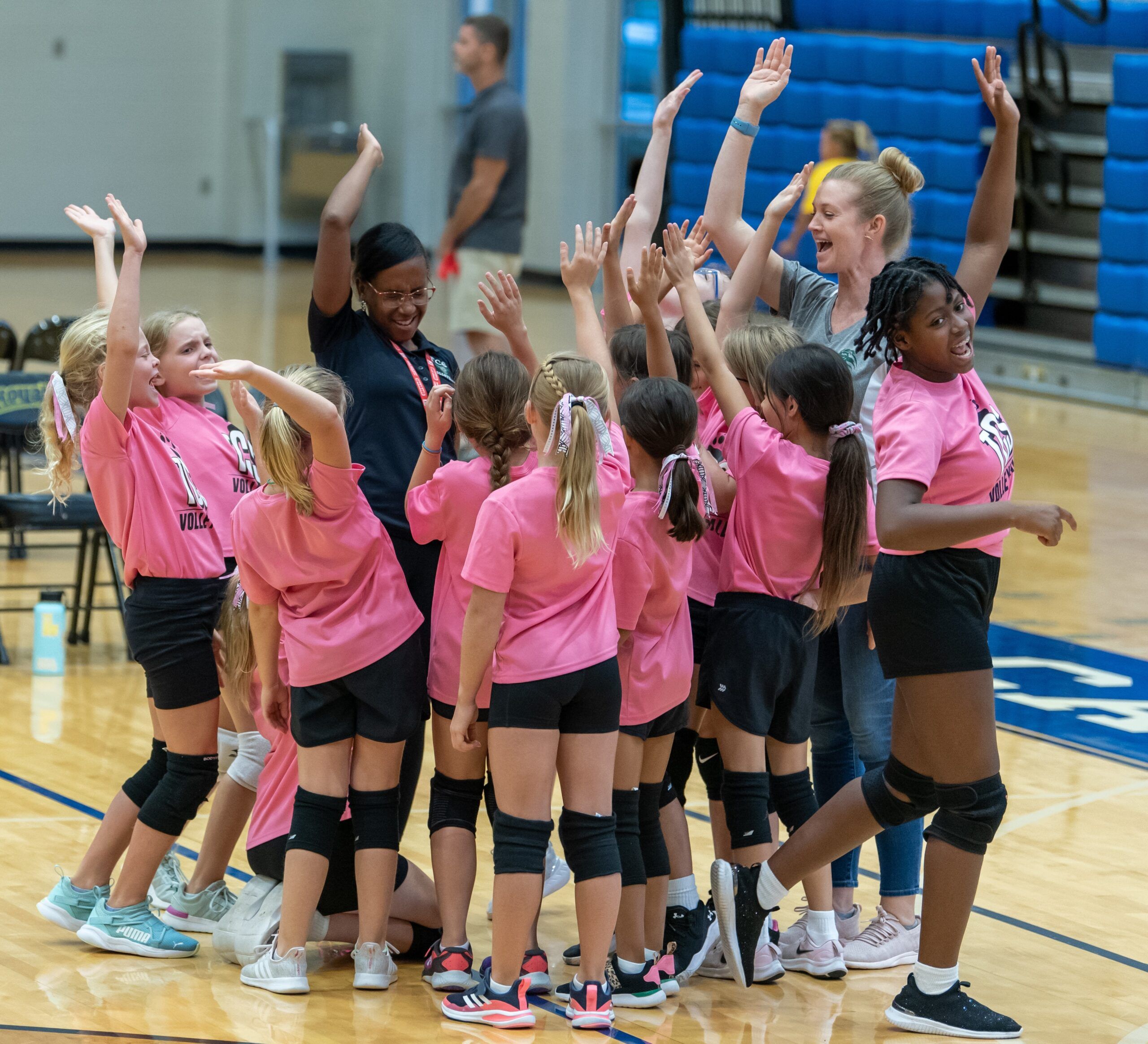 Lower School  Sports has a one time yearly Athletic Fee
TCS Lower School Physical Education
Curriculum: We play a variety of tag games with the emphasis on personal and general space and tagging with care and respect of others. We teach developmental skills such as catching, throwing, striking, kicking, dodging, fleeing, juggling and locomotor moves. There is also an assortment of creative games involving many sports skills with an emphasis on the student's intellectual, spiritual, physical and social growth.
TCS Middle School Physical Education
Curriculum: Middle School Physical Education is designed to allow students the opportunity to increase their knowledge and skill level in many different aspects. Emphasis is placed on increasing an individual's proficiency in sports skills, increase one's fitness level, and show good sportsmanship in all activities.

Curriculum Units:
Physical Fitness Testing