Welcome Adriana Bentz, Director of Business Operations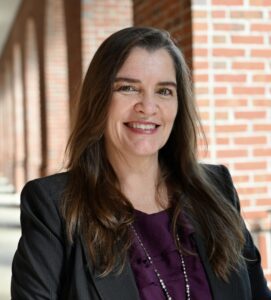 We are thrilled to welcome Adriana Bentz to The Christ School family as our Director of Business Operations. Adriana graduated from the University of Central Florida with a master's and bachelor's degree in accounting and has experience in both auditing and accounting. She enjoys finding creative solutions and implementing process improvements. In her prior role, she was a Controller for a public company in Research Park for over 10 years.
One interesting fact about Adriana is that she was born in Brazil. She has lived in various states including California, Washington, Georgia until finally settling down in Florida. She grew up in Merritt Island enjoying many space launches and the beaches. While at UCF, she met her husband Dave and has lived in Orlando ever since. Adriana and Dave have two grown sons, Brad and Scott.
In her free time, she enjoys hiking, traveling and working on mastering the art of baking cakes. She is passionate about bible study and international missions having had the opportunity to travel to China to minister to local Christians. Adriana is excited about joining The Christ School and in being part of the school's bright future.