Transitional Kindergarten – 5th Grade


The Christ School educates students academically, spiritually, physically and socially in a loving, caring community. Academic expectations are high for all learners which provide the foundation for developing a Christian worldview.
Christian Studies
The primary goal for this content area focuses on the idea of a Biblical foundation for all learning. This is accomplished with a multi-fold strategy which ensures the key pieces for developing a Christian worldview. Students are engaged in scripture memory, Bible stories and learning activities that cultivate an abiding faith in Jesus Christ. A distinctive, daily experience of chapel figuratively and metaphorically represent the integrated approach to this all encompassing area.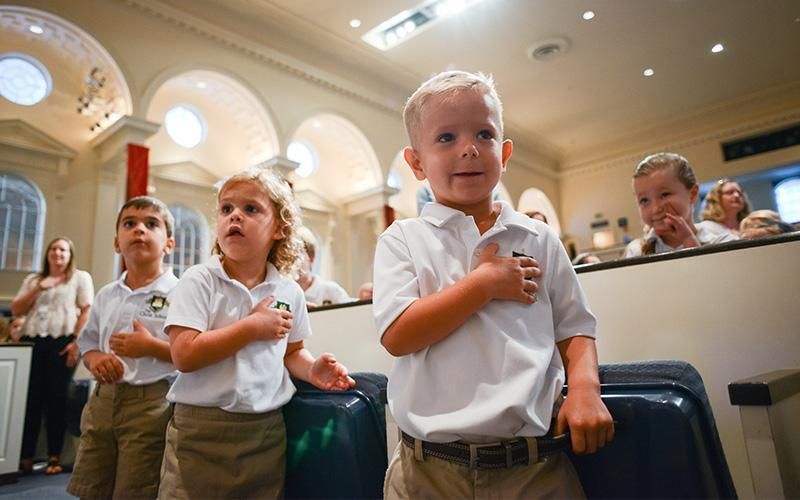 Language Arts
The English Language Arts Program at The Christ School seeks to create a community of learners immersed in the process of reading, writing, speaking, and listening. We believe that these are essential tools for communication, self-discovery, and knowledge acquisition. A diverse learning approach is used in order to deepen understanding, communicate meaning, and apply learning to other contexts. Students examine and investigate works of literacy from a Biblical worldview, write and work with vocabulary, grammar and spelling, recognizing language as a gift from God, who is the Supreme Communicator. Our ultimate goal is to prepare Christian leaders who view, interpret, and share information both orally and written through the light of God's Word.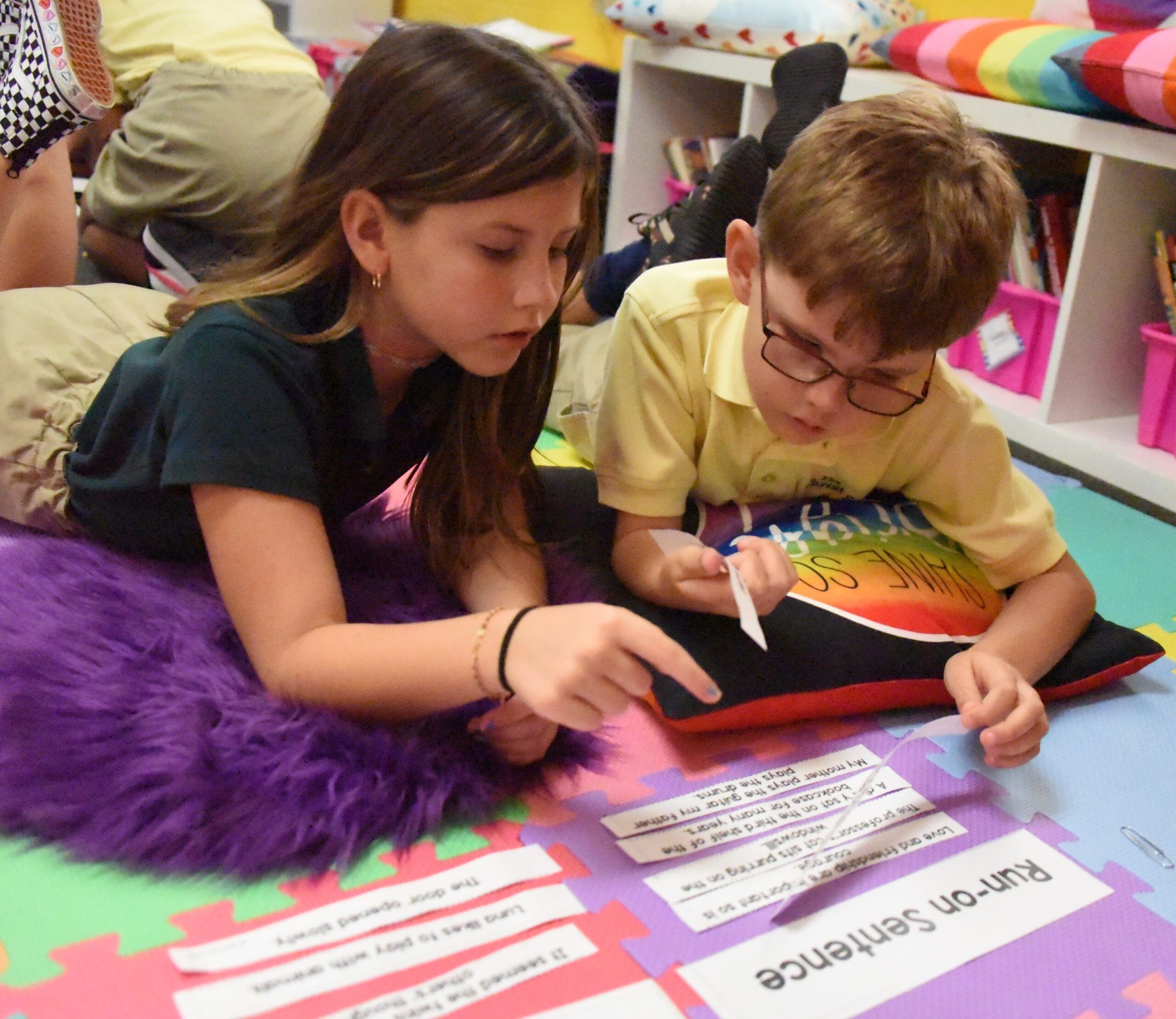 Mathematics
We seek to teach our students to view mathematics through a Christ-centered lens, understanding that God in His very nature possesses order and created the earth with order. Our goal is for our students to persevere in solving complex mathematical problems, to reason abstractly and quantitatively, and to be able to critique the reasoning of others. Instructional content includes basic math skills, algebra, geometry, trigonometry, statistics and pre-calculus, and encourages students' ability to think critically and logically in solving problems. Our ultimate goal in teaching math is for our students to graduate with an understanding of how mathematics truly is a part of God's design in our world.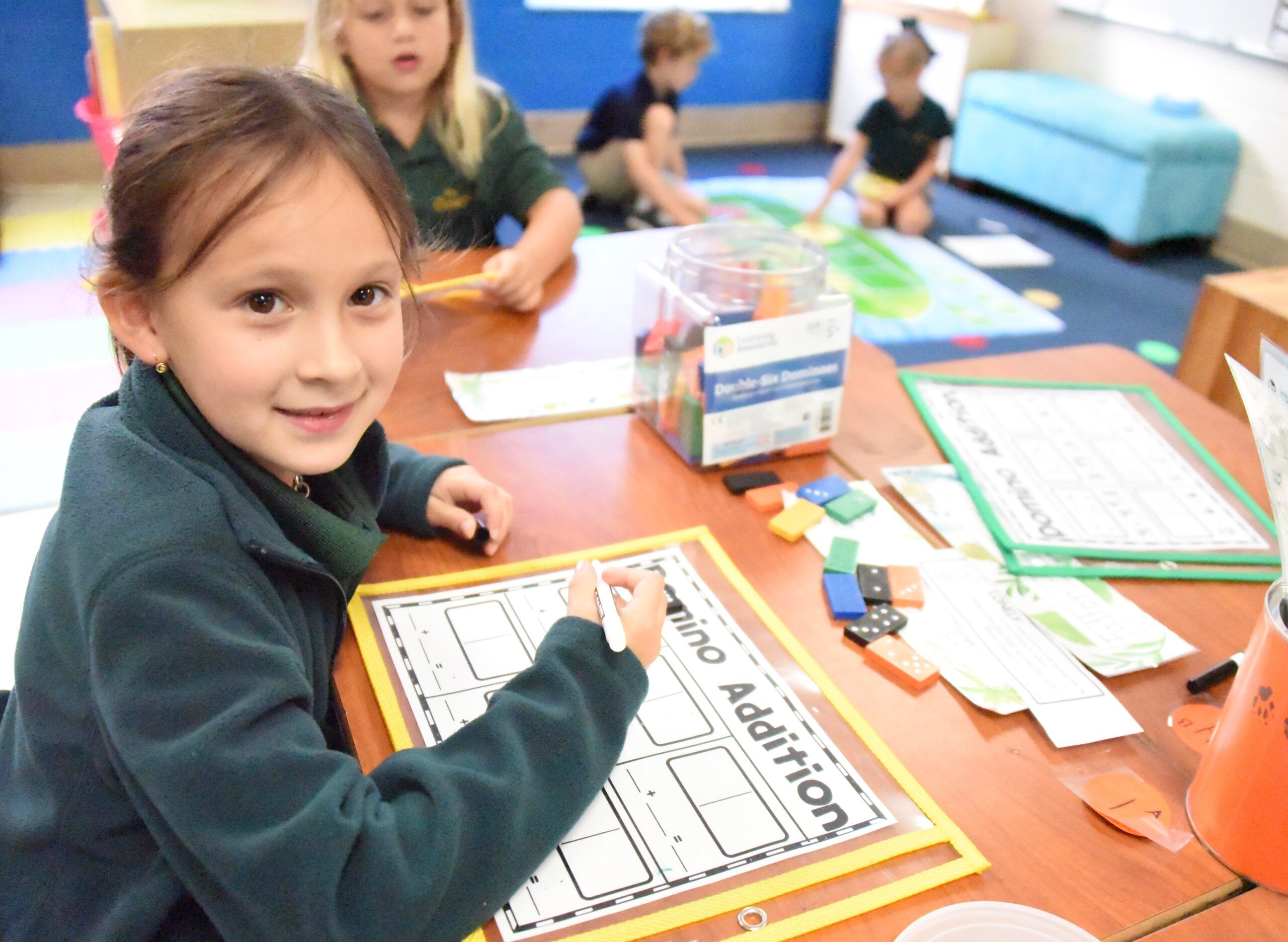 Science
The Christ School's science program seeks to cultivate an understanding of God as Creator, and to foster our students' innate curiosity about His Creation and ongoing desire to actively learn about science. The instructional content taps into the natural curiosity present in each child and supports their application and understanding of scientific content to become independent learners who use their curiosity to think critically, apply new ideas, knowledge and data in light of what they already know, both scientifically and Biblically. Our STEAM program integrates the disciplines of Science, Technology, Engineering, Art and Math to produce 21st Century learners who are ready to pursue careers in these growing fields.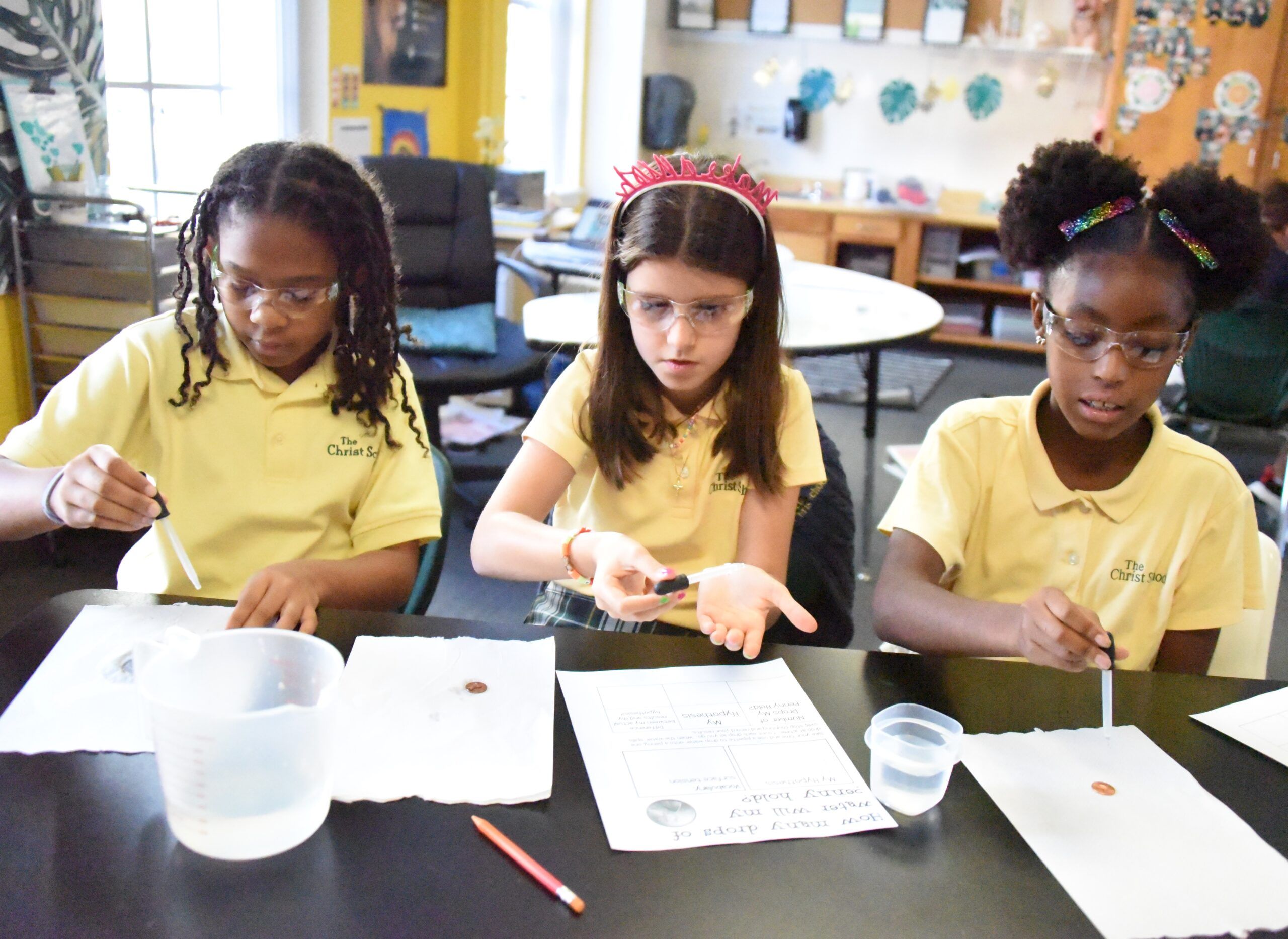 Social Science
Our students gain an understanding and appreciation for the world around them by making important connections with the past, present and future. We believe in presenting all material so that every student sees how God has moved through history and is able to apply Biblical principles to examine the past and present, our community, state, national, and global events, and the relationships between them. A respect for personal heritage and cultural differences is encouraged and developed as students evaluate their role and responsibility as image-bearers of Jesus Christ. Students are inspired to be world influencers who lead through Christ's example.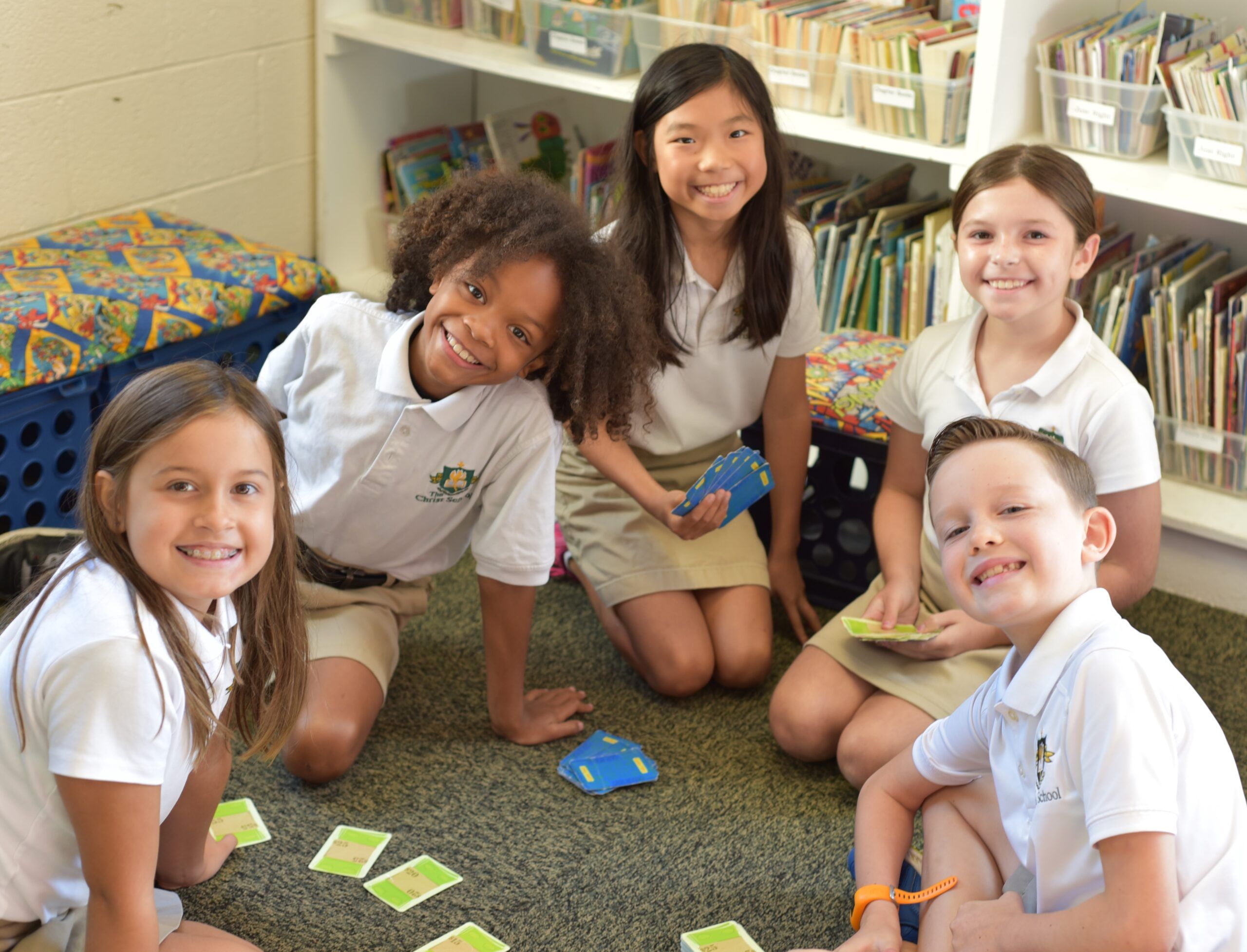 Biblical Studies
Children form beliefs and values early in life and bring these to school and into the classroom. These foundational beliefs and values influence how students interpret knowledge and govern how they act. Our Bible curriculum is designed to help our students interpret knowledge and build foundational beliefs and values from a Christian perspective. This worldview curriculum presents a framework of biblical truth and values, encourages students to reflect upon it, and provides opportunities in various formats for them to apply what they have learned to real-world scenarios. As young students begin to develop a cohesive Christian worldview they can interpret the world around them and respond biblically to it in their thinking and doing.
By 6th grade, our students have the opportunity to discover how and why the Bible has better answers for all of life's important issues as they are introduced to other worldviews that do not start with biblical ideas and therefore arrive at different answers to the key questions in life. Our TCS graduates are prepared to see the big picture of God's plan for His creation, and understand how the Bible is the source of truth for all of life's questions.
Special Areas
Beyond the core classroom, students at TCS are able to explore other enriching content areas such as Visual Arts, Music and Drama, Library Studies, Physical Education, STEAM, and Compass. Both Compass and STEAM are distinctive classes that equip students with 21st century learning skills – creative problem-solving, critical thinking, collaboration and communication.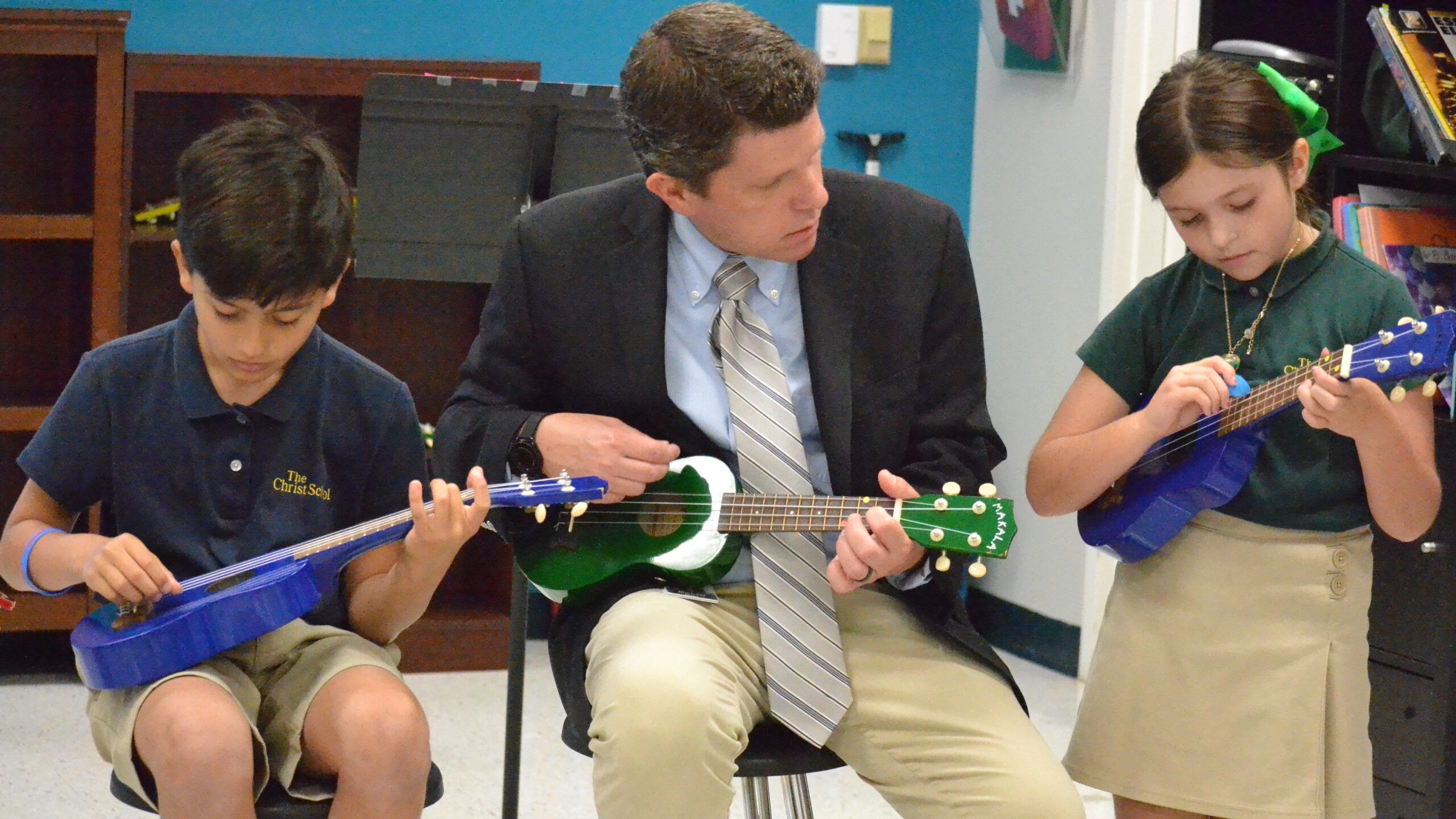 Technology
The Christ School recognizes that the technological landscape is constantly evolving and our students must be prepared to learn and work in an interconnected digital world. Through Google Apps For Education, technology is integrated into all aspects of the curriculum and our students have access to different types of digital resources. Our third through eighth grade are one-to-one device classrooms with third through fifth utilizing iPads, and sixth through eighth using Chromebooks. They use these digital tools to construct knowledge and produce meaningful learning experiences, identify and design processes to solve problems, enrich their learning through collaboration with others, and use the various platforms to communicate clearly and effectively. Students at TCS take an active role in achieving their learning goals and understand their responsibility as digital citizens is to act and model ways that are safe, legal and ethical.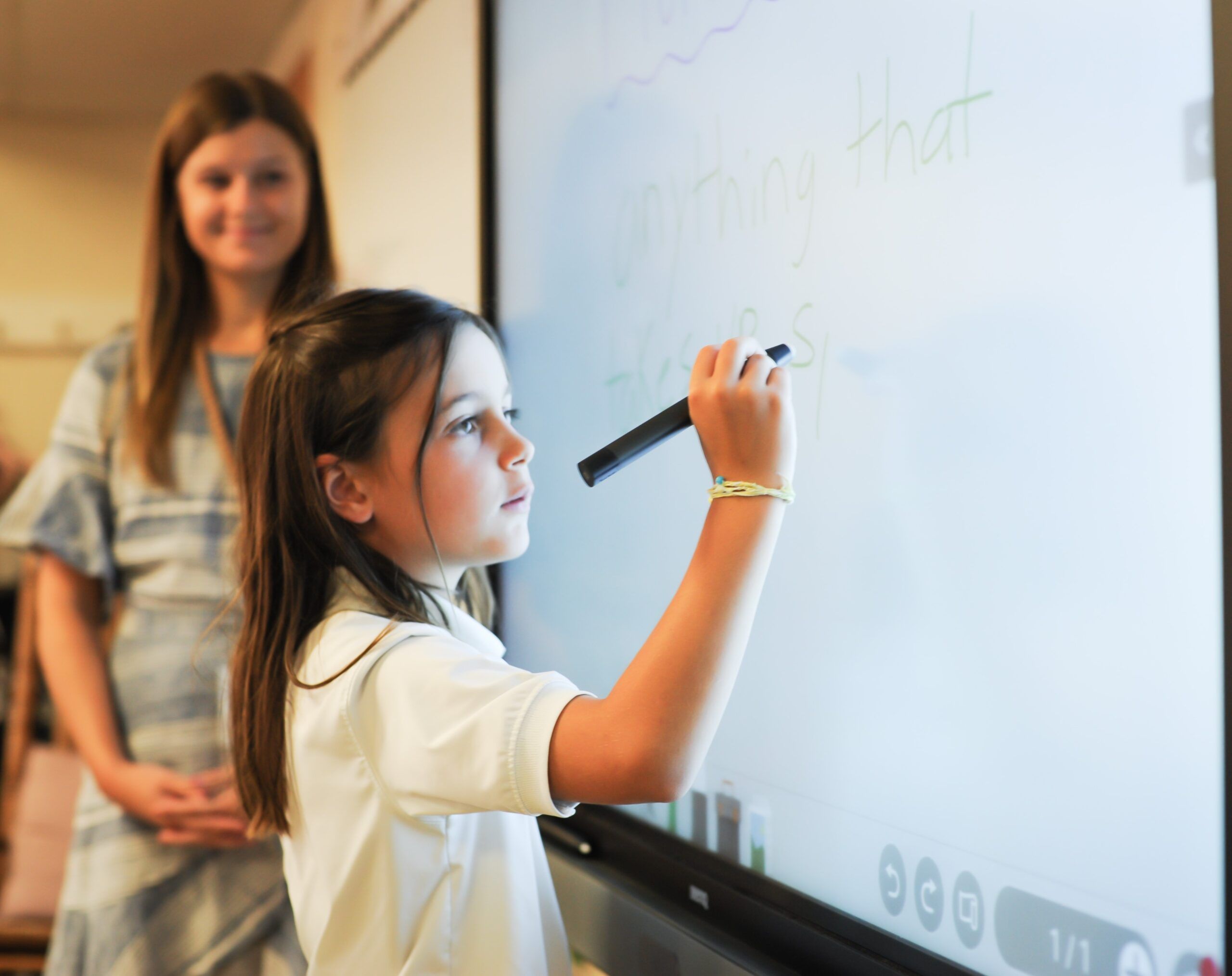 Experiential Learning
Integrated field trips, service projects, exploration of our downtown campus, scientific investigations, creative think-tanks, public speaking, oral presentations, hands-on modules, and character-building initiatives