Lions' Sports News January 27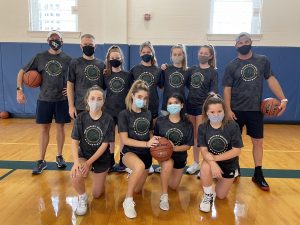 Congratulations to our Lady Lions for an undefeated basketball season! They are the Citrus League Middle School Champions. Way to Roar Lions!
We are heading into the home stretch of our basketball season with one more game for the boys' team. That means track season is around the corner.
Registration for middle school track is open. Please check out the information below and you can register through the provided link.
Basketball
Boys
Next Games:
6/7th grade
Monday, February 1, 4:00 pm at TCS
8/7th grade
Monday, February 1, 5:00 pm at TCS
Track
Track season will start with an orientation in the gym on Wednesday, February 3, 3:45-4:30 pm.
Practice will be held at Boone HS right after school. We are still working out the practice days with the facility, and will update everyone once the practice days are confirmed.
Meets will be held on Mondays at 4:30 pm as follows:
Monday – February 22 – Trinity Prep
Monday – March 1 – The First Academy
Monday – March 8 – Lake Highland Prep
Monday – March 22 – Trinity Prep 
Registration is open. Please follow the link below:
 2020-2021 Track Registration Form
 FHSAA forms, TCS Hold Harmless Form and TCS Sports Covid form are required for those who have not participated in a TCS middle school sport this year.